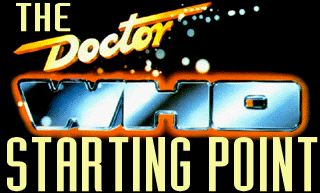 The Homepage made for Whovians.

Add this World News feed to your site free!
---
Quote of the Day
"You were the noblest Romana of them all."
- The Fourth Doctor, WARRIORS' GATE
---
---




Recent Doctor Who News
For in depth Doctor Who news surf over to Outpost Gallifrey.
---
Whovian Thoughts
Submitted by Nate
What did you think about the Doctor Who Collectible Card Game? Did you think it sucked, or was it great? Did you like the quality of the artwork or did you find it lacking? Did the pictures fit the character or event that the card attempted to portray?
I'm going to conduct a survey about what people felt was right and wrong about the game and if you would like your opions to be heard then E-mail me. I'll make a list of all the complaints and complements and place them on the web site.
Do you have any thoughts or opinions about this or any other Whovian Thoughts? Would you like to suggest a Whovian Thought? Then E-mail me.
---